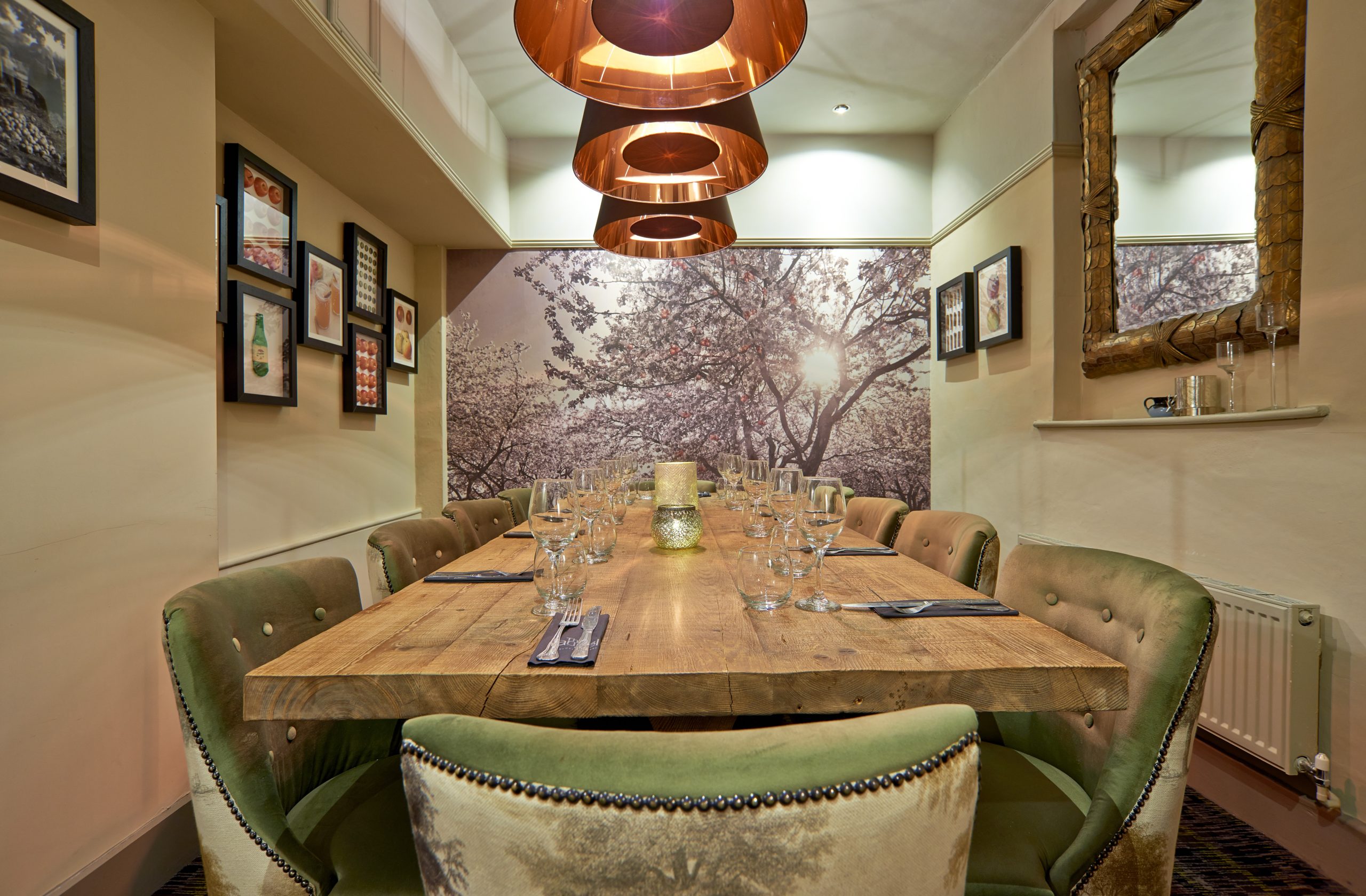 Private Dining at The Angel
We are unique in Pershore in having two purpose built private dining rooms, perfect for parties, meetings and special occasions, with our usual high quality service and locally sourced food.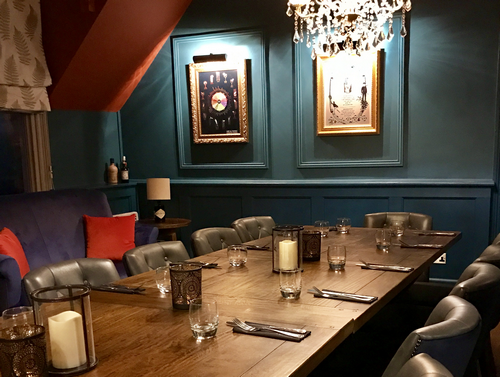 The Gin Room
Our atmospheric Gin Room celebrates the history of one of England's favourite spirits. Seating up to 18 people, the Gin Room is perfect for larger parties and gatherings.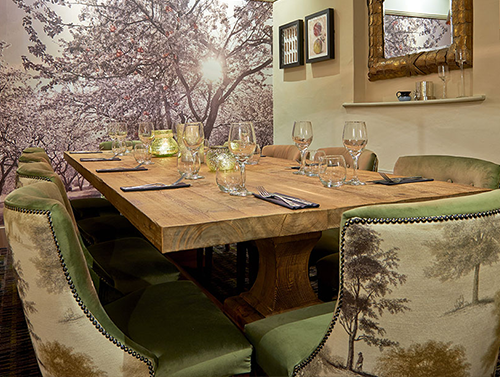 The Cider Room
Our Cider Room embraces one of the delicacies of the local area, allowing you to dine while watching the sun set on an apple orchard. Able to seat up to 10 people, the Cider Room can sometimes feel like your own little world within The Angel.
Room Hire 
Cider Room:
Meal – £20 / meeting 1/2 day: £25 / meeting full day £50
Gin Room:
Meal – £40 / meeting 1/2 day: £35 / meeting full day £60
Projector/Screen hire: £25
Get in touch about your requirements