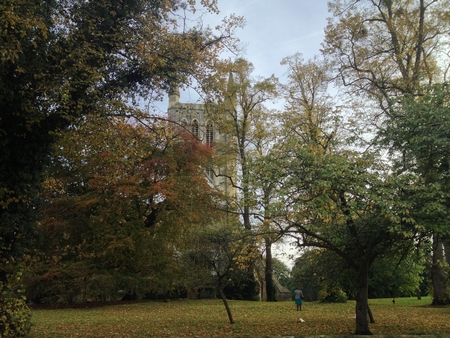 Natural Pershore
Pershore has a number of natural attractions. The Pershore Wetlands is a recent project by the town council to encourage local ecology. 3000 reeds were planted by volunteers, ponds built, and wooden walkways laid down to create a stunning setting for walking and relaxing among wildfowl. There is also Tiddesley Wood, a striking tract of ancient woodland full of wildlife, noted by the Worcestershire Wildlife Trust as one of its flagship reserves. In Spring, the wood is full of rare bluebells, making it one of the must-sees of Pershore.
There is also an abundance of rural walks, across riverside meadows, Bredon Hill and much more.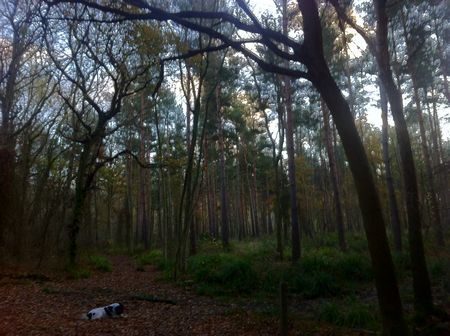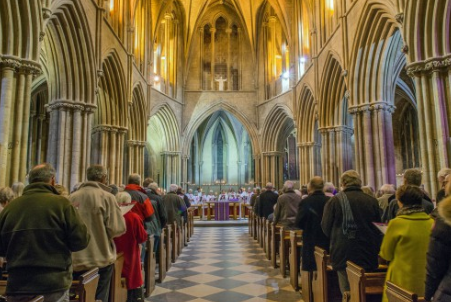 Historical Pershore
Pershore has a rich history. The Angel itself is of Tudor origin, if not older, once visited by Queen Elizabeth I. The Abbey, the remains of a once wealthy religious institution, is of Norman construction. The town centre contains some impressive Georgian and Victorian architecture and is a designated outstanding conservation area.
Find out more about the history of the town on our About Pershore page. Or, click here to learn more about the history of The Angel.
Cultural Pershore
We have a number of cultural events throughout the year. We have a strong Morris Dancing tradition, with their own dance dubbed the 'Pershore Stick'. There is a full calendar of community events, in which The Angel plays a big part, including Pershore Carnival, Midsummer Brass, a Jazz Festival, and the Pershore Plum Festival.
Further, the community-run Number 8 Theatre shows cultural performances every day, whether its local community theatre, the latest blockbusters, or live streams of plays, operas and ballets from national venues.